Buckaroo Hood
Item #: 5800
The WH "Buckaroo" fiberglass hood is the hood you've always wanted. It has clearance for taller air cleaners or EFI, a distinctive aggressive look, ram style air ports that can be opened for increased air flow, and our WH exclusive under hood brace.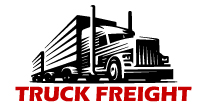 NOTE Shipping is not free. We will shop the freight carriers in order to get you the best possible price. We will contact you within one business day by phone or email to advise you of the shipping charges and total.
Your order WILL NOT SHIP until we receive your confirmation.
PRICE: