Power Tank Super Bracket Aluminum
Item #: 9511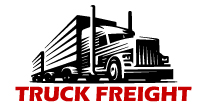 NOTE Shipping is not free. We will contact you within one business day by phone or email to advise you of the shipping charges and total. Your order WILL NOT SHIP until we receive your confirmation.
PRICE:
Description
Product Reviews
Q & A
Power Tank Super Bracket Aluminum
The new Super Bracket is smaller than the Power Bracket which allows it to be mounted in tighter locations in a vehicle or trailer. This bracket holds either the 10 lb. or the 15 lb. tank and can be used with or without the Tank Boot, although the Tank Boot is required if the tank is to be mounted in the air and off the floor. And, unlike the Power Brackets, there is no drilling required if used with the aluminum roll bar clamps offered below. Very clean. Recommended for Broncos, Wranglers, CJs, D90s, and 4runners but also great for pickup beds and buggies.