NV 3550 Deluxe Kit T-Shift with NEW transmission
Item #: 7201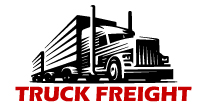 NOTE Shipping is not free. We will shop the freight carriers in order to get you the best possible price. We will contact you within one business day by phone or email to advise you of the shipping charges and total.
Your order WILL NOT SHIP until we receive your confirmation.
PRICE:
Description
Product Reviews
Q & A
New Venture 3550 5 Speed Overdrive Transmission Deluxe Kit with T-Shift
This transmission is a great swap for many Bronco owners. It is rated at 300 ft./lbs. at 7200 GVW. It weighs only 97 lbs. The gearing of the NV 3550 makes it an excellent on and off-road transmission. The shifting is much less truck-like than its big brother the NV 4500. It has a smoother more sporty feel.

If you want to get up and move quick off the line, the 4.01 first gear will help you do just that! The rest of the gearing is as follows: 2nd 2.32, 3rd 1.40, 4th 1.00, 5th 0.78. The NV 3550 has daily-driver written all over it!

Our package comes with the small block Ford bellhousing adapter, the Bronco Dana 20 adapter, crossmember kit, shifter, Centerforce clutch disc, and of course, a NEW NV 3550 transmission.

The deluxe version includes our Centerforce II clutch and pressure plate with new throw out bearing and pressure plate bolts.

One more great thing about this conversion is that no driveshaft modifications will be needed because the overall length is within 1/4" of the stock three speed and adapter.

NV3550 Deluxe conversion
Apr 22, 2012 | By AZ73





Kit came complete. I know a lot of guys go with the 4500, but I'm not building a die hard rock crawler and my engine will have about 300 ft/lbs. To me, it wasn't worth doing all the modification to make the 4500 fit. A simple 1 inch body lift, a hole cut in the tranny tunnel, and it should slip right in. I'm getting my "granny" gearing using a 456 differential and a higher gear kit for my D20 so I'm not going to miss first gear on the 4500. I won't be installing the NV3550 for a few months but my initial impressions are it's a nice complete kit, although the pictures were misleading. The cross-member is anodized gold, not black. The transmission is aluminum colored, not black. No big deal, just paint them if you want them black. Also, the kit says "NEW" transmission. I'm assuming it is, but it comes in a box that wasn't made for it, on a pallet for shipping, and it's filthy with grease and gasket sealant squeezing out all over it. I just put it off to the side so I don't even know if it has oil in it yet, but check before you install. Also, you'll need a clutch alignment dowel as one doesn't come with the deluxe kit. All in all, can't wait to put it in. When you're doing an entire frame off, nut/bolt rebuild, getting the whole kit saves time and frustration. All the parts are there and they're all the right ones.
nv3550 kit
Jan 5, 2012 | By John





Purchased the complete nv3550 kit. My main reason for buying it was every thing was there, no need to hit multiple wrecking yards searching for parts. Just don't have the time. Great assistance on the phone and they shipped it all to me very fast. Never have had any problems with wildhorses!
Write a review