67-77 Ford Grille Letters
Item #: 9306
PRICE:
Description
Product Reviews
Q & A
67-77 Ford Grille Letters
Not "authentic reproductions". Instead of the plastic insert these use acrylic that has been poured in. The red inlay is a deeper darker red than the OEM style. These look a lot nicer. Sold as a set with retainers.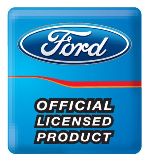 Front grill letters
Apr 6, 2015  |  By Doubled





Top shelf parts and service Thanks Repeat customer
FORD grille letters
May 25, 2012  |  By hkygoon





SUPER VIBRANT! Easy to install. Really makes the grille stand out.
Write a review