Family Cage w/6 Point Soft Top Support Kit 78-79 (Unwelded)
Item #: PF6FCK78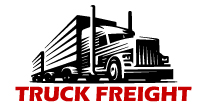 NOTE Shipping is not free. We will shop the freight carriers in order to get you the best possible price. We will contact you within one business day by phone or email to advise you of the shipping charges and total.
Your order WILL NOT SHIP until we receive your confirmation.
PRICE:
Description
Product Reviews
Q & A
FAMILY STYLE INTERIOR TUBE KIT (Unwelded) for 1978-1979 Full Size Ford Bronco. These kits will fit every builders need. This Interior Bar Kit is formed from 2" x .120 wall ERW round tube, with 3/16 thick formed floor plates that are drilled and bent for each application. The kit is Designed for easy fitment and fits under the stock top.

The unwelded kit can be tacked welded in place and removed from the Bronco in two parts, then fully welded and reinstalled into the Bronco in 2 parts. Then one joint on each side just behind the cab can be finished welded to cut down on in-the-truck welding.

The kit will come with the rear section from the 'B' post back fully cut and coped so no fitment work is needed.

The front part of the kit will need to be cut and coped depending on your application and dash layout floor bolts will not be included due to the wide application ranges.

WELDING IS REQUIRED ! This kit can be easily installed with an angle grinder, sawsall, and a welder.