Corbeau Jeep CJ/YJ Stock Bench Seat Covers
Item #: CO3201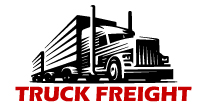 NOTE Shipping is not free. We will contact you within one business day by phone or email to advise you of the shipping charges and total. Your order WILL NOT SHIP until we receive your confirmation.
PRICE: $99.00–$129.00
Description
Product Reviews
Q & A
Corbeau CJ/YJ Jeep® Rear Seat Covers are custom designed to fit over the factory original rear seats. Corbeau Jeep® Rear Seat Covers come in the stock matching black, tan, spice and grey materials. Standard materials include all vinyl, vinyl/cloth, or neoprene. Neoprene is available in black or spice only. In addition, the Corbeau Jeep® Rear Seat Covers will match the Corbeau Moab front seats.