Corbeau Baja Ultra Seats Pair
Item #: 3618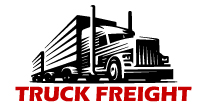 NOTE Shipping is not free. We will contact you within one business day by phone or email to advise you of the shipping charges and total. Your order WILL NOT SHIP until we receive your confirmation.
PRICE:
Description
Product Reviews
Q & A
Corbeau Baja Ultra Seats Only
This is a heavily padded suspension seat. The Baja Ultra features a tubular steel powder coated frame. It's five point harness compatible and extremely durable. They look great and will keep you in place even on the most demanding terrain.

The seats are available in a choice of all vinyl or vinyl with a colored cloth seat. The Ultra is designed for a 36-38" waist. The Ultra Wide will fit up to a 42-44" waist. Slider brackets or adapters are NOT included.

Features: Military grade suspension cord system, 5-Point harness capability, and Powder Coated Steel Frame.

Bolster Support: Ultimate lateral support with well-defined thigh, kidney, and shoulder bolsters will allow both the driver and passenger to remain in the optimal seating position. The reduction of body shifting will reduce the amount of driver fatigue and enhance the overall driving experience.

Harness Capability: This seat has harness slots for 3, 4 and 5-point harness capability. A submarine slot is already installed for a 5th strap.

Suspension System: The seat base is reinforced with nylon and inner laced with military grade suspension cords. For driving which encounters several impacts, like off-road driving, the suspension technology helps to absorb the energy at impact, keeping you and your back safe. In addition the suspension allows for a soft driving experience in an otherwise rough driving condition.

Fabric: Extra durable, automotive grade cloth and vinyl materials. Contains UV inhibitors. This seat has been extensively tested under extreme conditions and found to be colorfast.

Steel Frame: Extra strong, lightweight, powder coated tubular steel frame.

Vertical Mounting Tabs: The bottom of the Baja Ultra Off-Road Suspension seat has four vertical tabs designed to mount directly to your roll bar or roll cage. You can also purchase a Baja Adapter, which will mount to those tabs and create a flat-bottom mounting surface. Baja Adapters are required to mount the Baja Ultra to Corbeau brackets.

Options Available: Custom Seat Brackets, Trojan Seat Savers (Ultra or Ultra Wide), and Inflatable Lumbar support.

Options are sold separately at bottom of page.
G Hundt
Oct 7, 2011 | By Geoff Hundt





Thank you for giving me the ability to review your products, I really cannot say enough good things about Wild Horses, I have purchased many items through you and have been completely satisfied. The qualtity and fit are excellent, the customer service and knowledge of the Wild Horse staff is exceptional. Please keep up the great work.
Write a review