78-96 Rock Solid Rear Bumper - No Racks
Item #: PF320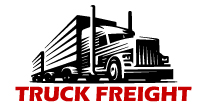 NOTE Shipping is not free. We will shop the freight carriers in order to get you the best possible price. We will contact you within one business day by phone or email to advise you of the shipping charges and total.
Your order WILL NOT SHIP until we receive your confirmation.
PRICE:
Description
Product Reviews
Q & A
The Rock Solid Rear Bumper is made of CNC cut 1/4" steel plate throughout. A 2" unrated receiver hitch with frame supports is included. Hi-Lift Jack ports are cut into the bumper.

'D' ring tabs (if shown) are not included. They are an option that may be specified when ordering (see below).