Liberty outer slinger for use with Dana 30 HD
Item #: YSPBF-021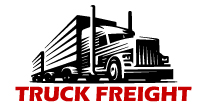 NOTE Shipping is not free. We will contact you within one business day by phone or email to advise you of the shipping charges and total. Your order WILL NOT SHIP until we receive your confirmation.
PRICE:
Description
Product Reviews
Q & A
Dana 30HD Liberty outer slinger.
™ Dana is a trademark of Dana Limited.
If the Dana logo is not shown, these parts
are not manufactured or authorized by Dana.